A Home Builder Dedicated to You
Many companies tout their quality, but few can back those claims with specific details and the testimony of clients. Therefore, it is critical for home buyers to find a company that specializes in custom projects. From the foundation through every phase of construction, Hip & Gable is intently focused on making sure every detail of your home is properly handled.
It is our priority for you to not only love your new home, but to also experience a smooth development process. Whether you're building your million-dollar dream home, a quaint cottage, or anything in between, we at Hip & Gable, are your dedicated custom home builder.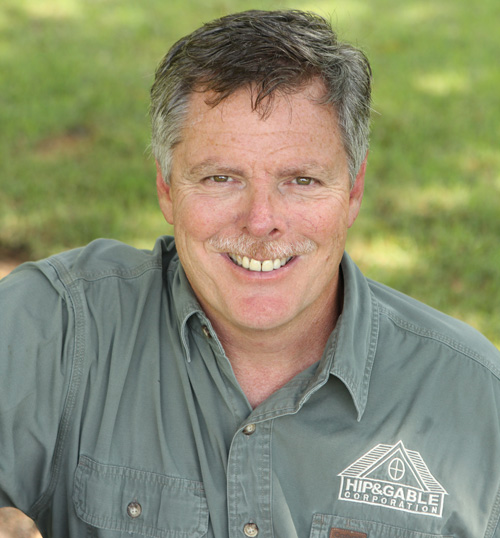 Mark Golden
President
President and founder of Hip & Gable, Mark Golden is the driving force behind the quality craftsmanship and customer care that distinguish Hip & Gable amongst the finest custom home builders in South Carolina. A perfectionist by nature, Mark is highly involved in the day-to-day details of construction on every project that Hip & Gable undertakes. It is this relentless attention that pushes the company to higher and higher levels of quality. The primary question in Mark's world is, "How can we make it better?"
Teresa Evans
Design Consultant
As Hip & Gable transitioned into high end custom homes in 2005, founder Mark Golden realized that the company needed a resource to guide clients through the daunting design & selection process. Teresa brings a much needed female touch and a wealth of good taste to Hip & Gable. She assists in color and style selections, budgeting, quality control, and much more. As such, clients feel like they have their own personal designer to walk them through the selection process in an orderly and methodical way. This all but eliminates the stress that many homeowners feel when facing the mountain of decisions that must be made to build an exceptional product.